Earthquakes & Tsunamis, Wildfires & Mudslides, Storm and Natural Disaster Repair Services of ServiceMaster by Wright
Serving residential and commercial customers throughout Cape Coral, Bonita Springs, Bradenton, Sarasota, Fort Myers, Naples, Englewood, Longboat Key, Marco Island, Venice, and Siesta Key
We Are At Your Back When Disaster Hits You

Whether you have a residential or commercial emergency or require repairs to damage caused by the storm, hurricane, earthquakes, wildfire, mudslides, and other natural disasters, ServiceMaster by Wright is ready to help.ServiceMaster by  Wright is committed to being the best residential and commercial restoration and damage repair company in Southwest Florida. Our team is comprised of numerous licensed and certified restoration experts with over 40 years of experience. We can respond to your unique reconstruction and repair needs with safety, speed, and flexibility.
ServiceMaster by Wright is focused on getting the job done right the first time with minimum inconvenience to you, the property owner. We can assist you through the whole claim process. Most commonly property owners are not familiar with the claim process, not always knowing what they are entitled to claim on. We work on behalf of the property owner, not the insurance company, to ensure your claim is processed in a timely manner with minimum downtime to your property.
Our project managers at ServiceMaster by Wright will personally meet your insurance adjuster at your property, negotiate your claim, and manage repairs with quality workmanship, all at zero hassle and free estimate!
Whatever the damage may be from tornadoes to hurricanes, storms, flooding, wildfires and all-natural disasters that can hit Southwest Florida. For all your restoration needs, we are a full-service Restoration Company. We specialize in Water Damage Services, Water Removal, Mold Removal and Remediation, Fire and Smoke Damage. At ServiceMaster by Wright, we can start to finish complete your restoration needs a licensed General Contractor allows for all your storm damage repair needs to be met. Many times, our clients say their home or business looks better than it did before the disaster.
Our Natural Disaster Restoration Services
Earthquake Damage and Recovery Services
At ServiceMaster by Wright, we've responded to some of the worst earthquake disasters in Southwest Florida's history. What's more, we know how it feels. Our restoration experts live and work in the same communities you do and are affected by the same earthquakes that impact your home. With over 40 years of experience, we have the know-how and skills to fix earthquake damage and get your life quickly back on solid ground again.
Wildfire Damage and Mudslides
When wildfires or mudslides strike, count on ServiceMaster by Wright to be there for you with the knowledge, expertise and helpful guidance to get life back to normal. No matter how daunting the situation can appear, we'll support you from beginning to end and help you navigate the solution that's right for you and your family.
Hurricane Damage
Weather patterns significantly influenced by heat energy from warm seas and hot, humid air around the equator are often categorized as tropical systems. Many types of tropical weather, such as tropical storms, hurricanes, and El Niño cycles, can have damaging effects on your home. No matter how uncertain the situation, ServiceMaster by Wright is here for you with the guidance and support to help you throughout the restoration process and get your life back on track.
Storm and Clean up Services
Thunderstorms
Severe thunderstorms generate wind gusts greater than 57.5 mph. Winds of this speed can damage shingles, break windows, knock down trees and leave your home susceptible to water damage. At ServiceMaster by Wright, we carefully monitor every severe thunderstorm and weather event that happens throughout the country. Day or night, we respond quickly to get the job done and stay by your side until you're satisfied with the results.
Flooding
In the right conditions, storms can generate immense amounts of precipitation that quickly saturate the ground, overwhelm drainage systems, and swell waterways. Rapidly rising water can easily inundate homes, where it may stay for hours or days before receding. As an experienced leader in water mitigation, we won't rest until your home is restored to its original condition. From drying, to remove damaged materials, to fight microbial growth, we set the standard in setting things right.
Tornadoes
The experts at ServiceMaster by Wright have responded to some of the worst tornado disasters in our country's history. We leverage our real-world experience to quickly assess your situation, determine the extent of the damage and do whatever it takes to get your home back to pre-loss condition.
Why Choose ServiceMaster by Wright?
Our professional team is trained in every aspect of the storm and natural disaster restoration. A team member will personally answer the phone immediately, 24 hours a day, and we will respond to your call within an hour of you making it. The most important factor is the response time, we will be there within an hour of any disaster.
ServiceMaster by Wright is your source for reliable disaster repair service in Collier, Lee, Manatee, and Sarasota counties. When there is an emergency, call 866-676-7761 and we'll take care of the repairs quickly and efficiently so you can get back to your normal routine just as quickly as possible.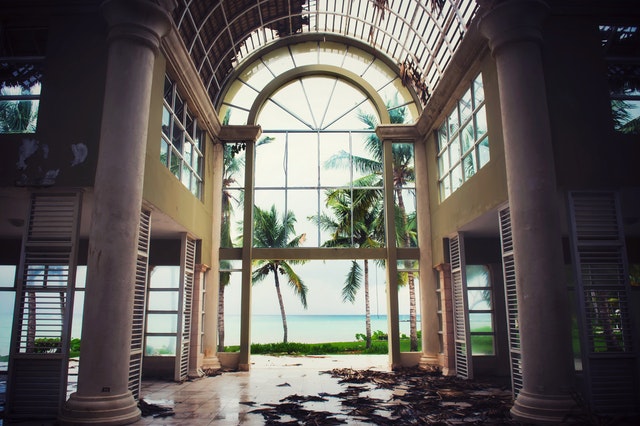 The aftermath of a storm surge can be very detrimental in many ways. Along with the damages it brings in our properties in Sarasota, Florida,
Read More »
When water damage occurs in your home or commercial establishment in Bradenton, FL it is important that you call a restoration company that can handle
Read More »
Getting back to our normal routine after storm damage can be exhausting and stressful. Storms are natural phenomenon that we should never take for granted no matter
Read More »