ServiceMaster Restorations was called to Fort Myers, which had water damage due to a sprinkler system pipe bursting in one of the condo units. The rooms affected in the condo where the pipe burst were foyer, living room, two bedrooms, den, kitchen, two bathrooms, laundry room, two closets and hallway. The other four condo units had some or all of the same rooms affected. Some of the other four condo units were affected worse than others. ServiceMaster dispatched a crew right away and extracted the water from the affected five condo units. There was no power to the five condo units and ServiceMaster set up their own gas powered generator in order to run the equipment needed to dry out the five units. In order to dry out the five affected condo units, ServiceMaster set up dehumidifiers and air movers in each of the affected condos. The flooring in the five condo units was both tile and carpet. The , one the units were dry, the carpet padding would be replaced and the carpet reattached. ServiceMaster removed some of the baseboard to help with the drying of the drywall and to make sure that mold did not grow behind the baseboards. Once the units were finished drying out, the baseboards would then be reattached.
Recent Articles
Congratulations to ServiceMaster by Wright! The company has been selected to receive the ServiceMaster Restore Achiever Award for DR Commercial. They will be recognized for their accomplishment at the 2019 Convention to be held at the Rosen Shingle Creek Resort in Orlando, FL on Tuesday, July 16th at the Achiever Awards Reception from 5:00-6: 00…
Customer's Feedback
Over the years, I have had the good fortune to establish and maintain a productive business relationship with Service Master by Wright and many of its staff. Their team is responsive, knowledgeable and quick to address customer concerns. The quality of their workmanship is a rarity in this industry. In short, I'm grateful for the opportunity to work with Service Master by Wright, for whom I have a great deal of respect and can feel confident sending my clients too.
Chris Lovell
Certified NACHI Inspector | Allied Home Inspections Pro, LLC
I thought our meeting with Jonathan, Kim, Diane and you regarding our project was very productive and I believe that the resulting meeting of minds suggests that repair and remodeling should proceed successfully.
On a related subject, I want to recognize the extraordinary efforts of staff members Tony and Melissa. They were very responsive and comforting during the remediation process and, in our opinion, went above and beyond the norm to make me and my wife feel confident about the outcome of the project. They represent Service Master very well.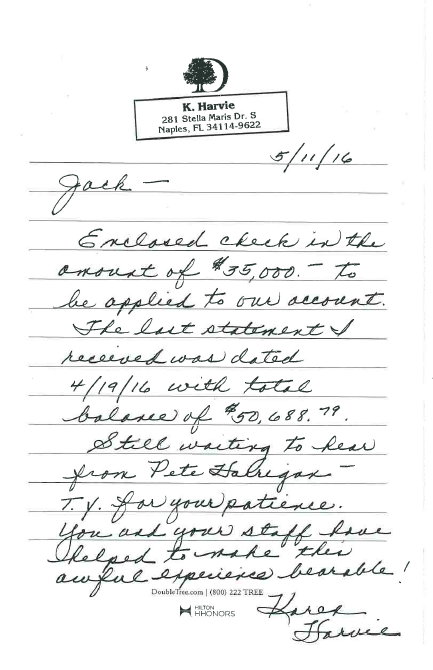 Everyone who worked on my home from ServiceMaster was knowledgeable, polite, efficient and friendly. I don't remember all the names as there were many of them. They were all good at what they did. Kim was always available to coordinate everything and keep things running smoothly. We are very happy with the work that was done. This happened at a very stressful time in my life but the people at ServiceMaster made it bearable.
Thank You.
Dean & Marjorie Ellsworth Trust
Good Morning Jim,
Thank you for your quick response to our problem yesterday.
Having worked with just about every disaster service in town, I wanted to pass along to you that your team went above and beyond with the courteous, professional and speedy service.
I look forward to working with you and Servicemaster in the future.
When I spoke to them yesterday, I advised each owner would be responsible for dry out.
I am contacting you to correct that statement.
Park Shore Tower will assume all responsibility for the extraction and dryout services.
I have emailed my insurance agent to begin the process.
I provided a detailed list of the Owners names, and all contact information to your head tech.
That way you can contact Owners directly for any repairs.
I am here at the building awaiting todays inspection. I do not know who was coming to check, but if you would be so kind as to provide him with my guard house phone number: 239-649-5015,
the guard will contact me when they arrive.
Again, Thank you.
ServiceMaster by Wright is a Proud Member of