ServiceMaster Restorations was called to five condo units in Fort Myers, which had water damage due to a sprinkler system pipe bursting in one of the condo units. The rooms affected in the condo where the pipe burst were foyer, living room, two bedrooms, den, kitchen, two bathrooms, laundry room, two closets and hallway. The other four condo units had some or all of the same rooms affected. Some of the other four condo units were affected worse than others. ServiceMaster dispatched a crew right away and extracted the water from the affected five condo units. There was no power to the five condo units and ServiceMaster set up their own gas powered generator in order to run the equipment needed to dry out the five units. In order to dry out the five affected condo units, ServiceMaster set up dehumidifiers and air movers in each of the affected condos. The flooring in the five condo units was both tile and carpet. The carpet padding was removed and disposed of, one the units were dry, the carpet padding would be replaced and the carpet reattached. ServiceMaster removed some of the baseboard to help with the drying of the drywall and to make sure that mold did not grow behind the baseboards. Once the units were finished drying out, the baseboards would then be reattached.
Recent Articles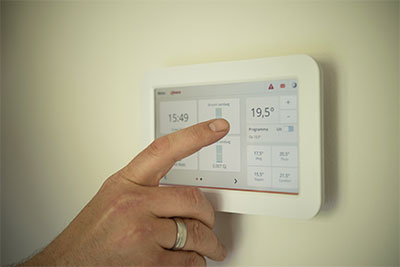 It's no news that the summer season is not yet over in Southwest Florida.  Florida has been known as the summer capital of the United States.   However, it is also known as a place where hurricanes visit due to its geographical location. Those who are heading back to the north will leave their home…
Customer's Feedback
I had suspicion of mold and contacted Service Master by Wright. They came in and discovered mold, gave an estimate and did a great job cleaning. They even had it retested after to ensure it was gone. No more mold issues! Thank you! Would refer to anyone concerned about mold. Very professional!
Service Master by Wright completely saved my home. Not only were they there within an hour  of my call,  they eased my worry and explained the process completely. I felt so much better and their quality of work was amazing. Thank you so much for the hard work and fast solution.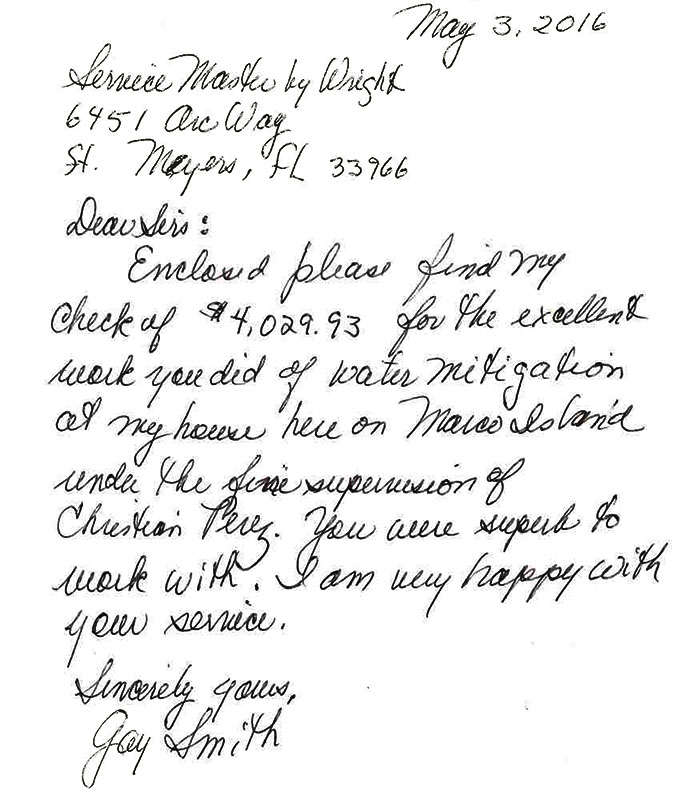 Over the years, I have had the good fortune to establish and maintain a productive business relationship with Service Master by Wright and many of its staff. Their team is responsive, knowledgeable and quick to address customer concerns. The quality of their workmanship is a rarity in this industry. In short, I'm grateful for the opportunity to work with Service Master by Wright, for whom I have a great deal of respect and can feel confident sending my clients too.
Chris Lovell
Certified NACHI Inspector | Allied Home Inspections Pro, LLC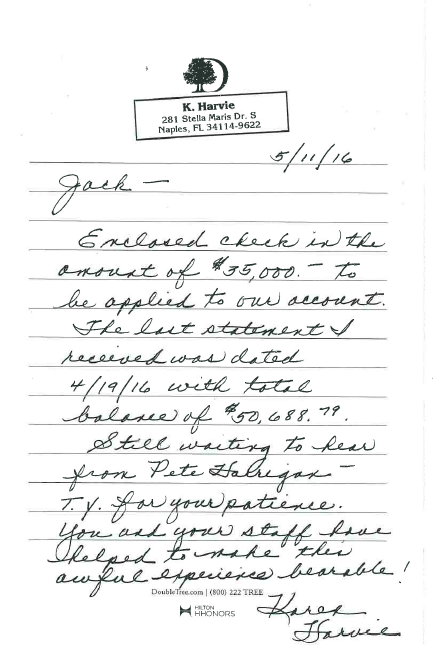 ServiceMaster by Wright is a Proud Member of