ServiceMaster Restorations was called to a single family home in Fort Myers, Florida that had a water damage caused by a leak under the kitchen sink. The water damage affected the entire home, three bedrooms, living room, dining room, hall, kitchen and two bathrooms. All of the rooms, except for the two bathrooms had parquet flooring over terrazzo and it was buckling up 5"–6" and had to be removed. The walls were plaster and were wet 2'–3' up the wall in some areas. ServiceMaster extracted the water and started the drying out process. ServiceMaster set up dehumidifiers, air movers and injectidry equipment throughout the home. Cabinets in the home were damaged and needed to be removed, and will be replaced during the reconstruct. After ServiceMaster's water remediation department is done, ServiceMaster's construction department will start to rebuild the home back to its original state before the water damage occurred. ServiceMaster's construction department will replace flooring, cabinets, paint, and replace the baseboards.
Recent Articles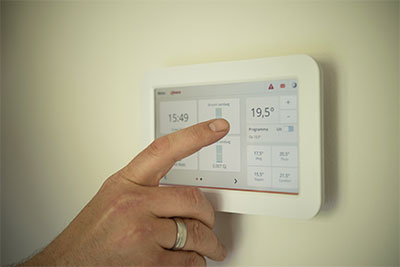 It's no news that the summer season is not yet over in Southwest Florida.  Florida has been known as the summer capital of the United States.   However, it is also known as a place where hurricanes visit due to its geographical location. Those who are heading back to the north will leave their home…
Customer's Feedback
Dear Jerry and Kim,
Diane and I would like to offer our thanks in the assistance you, Jorge, and Katrina extended to us as we work thru water damage claim at our home.
The work done by the entire team was professional, thorough, and fully met or exceeded our expectations. We would highly recommend ServiceMaster by Wright should anyone face the daunting task we did in getting our home back  into better-than-it-was-shape.
Thanks again and please pass this letter along as appropriate.
Respectfully,
Diane and Richard Welch
Well.. it has been 3 months since our water damage / mold was discovered, and all in all Service Master has done a great job… Special thanks to Melissa, Kim, Charlie and Michael… they were most helpful in so many ways making a horrible situation become OK again. Melissa helped me when it was a devastating blow to see what all we had lost… and she helped me off the cement when I fell; Kim who helped my friend Sue hang UMPTEEN golf pictures and talked me into many things I wasn't sure of… she did a great job and we are happy; Charlie who promised me someone would be in our condo every day working… and he kept that promise; and Michael who did so many odd jobs and helped out with many, many things and was so pleasant to have in our home….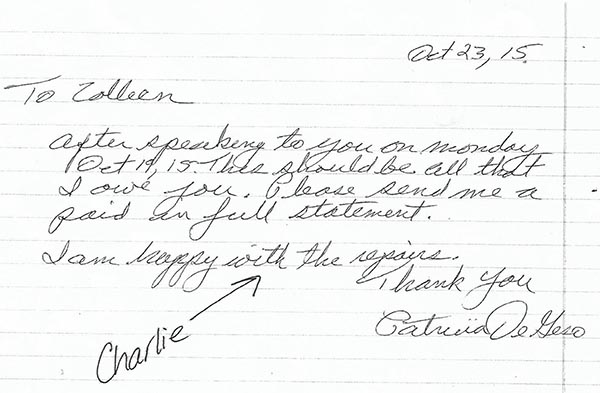 I thought our meeting with Jonathan, Kim, Diane and you regarding our project was very productive and I believe that the resulting meeting of minds suggests that repair and remodeling should proceed successfully.
On a related subject, I want to recognize the extraordinary efforts of staff members Tony and Melissa. They were very responsive and comforting during the remediation process and, in our opinion, went above and beyond the norm to make me and my wife feel confident about the outcome of the project. They represent Service Master very well.
ServiceMaster by Wright is a Proud Member of