ServiceMaster Restorations was called to a house in Lehigh Acres, Florida after hours that had a water damage that was caused by a pipe to the kitchen sink. The water damage affected the kitchen, living room, foyer and garage. ServiceMaster went in and extracted the water and started the drying out process. ServiceMaster set up dehumidifiers and air movers throughout the house. ServiceMaster's removed all of the baseboards to help with the drying of the drywall and to make sure that mold would not grow behind the baseboards. The laminate flooring was damaged by the water and had to be removed, as did baseboards and drywall. ServiceMaster then applied an anti-microbial agent to prevent mold growth. ServiceMaster is still working on the remediation of the water damage with the home owner. After ServiceMaster is done with the water damage, ServiceMaster's construction department will then begin to work with the home owner to rebuild the home back to its original state before the damage, which would include some of the following rehanging the drywall, painting the walls, and laying new laminate flooring.
Recent Articles
Congratulations to ServiceMaster by Wright! The company has been selected to receive the ServiceMaster Restore Achiever Award for DR Commercial. They will be recognized for their accomplishment at the 2019 Convention to be held at the Rosen Shingle Creek Resort in Orlando, FL on Tuesday, July 16th at the Achiever Awards Reception from 5:00-6: 00…
Customer's Feedback
Lee County Homeless Coalition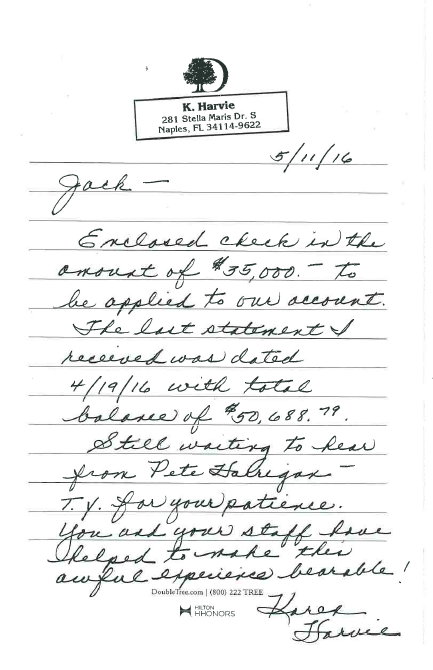 I had suspicion of mold and contacted Service Master by Wright. They came in and discovered mold, gave an estimate and did a great job cleaning. They even had it retested after to ensure it was gone. No more mold issues! Thank you! Would refer to anyone concerned about mold. Very professional!
Well.. it has been 3 months since our water damage / mold was discovered, and all in all Service Master has done a great job… Special thanks to Melissa, Kim, Charlie and Michael… they were most helpful in so many ways making a horrible situation become OK again. Melissa helped me when it was a devastating blow to see what all we had lost… and she helped me off the cement when I fell; Kim who helped my friend Sue hang UMPTEEN golf pictures and talked me into many things I wasn't sure of… she did a great job and we are happy; Charlie who promised me someone would be in our condo every day working… and he kept that promise; and Michael who did so many odd jobs and helped out with many, many things and was so pleasant to have in our home….
Thank you so much for coming out so quickly to help with my water heater mess. Very professional service and friendly staff.  You guys are the best.
ServiceMaster by Wright is a Proud Member of