ServiceMaster Restorations was called to a home in Cape Coral, FL that was flooded when the toilet tank in the guest bathroom overflowed. Servicemaster went in and extracted the water from the affected rooms, which were the guest bathroom, hallway, two bedrooms, linen closet, master bedroom, and master bathroom. Servicemaster set up dehumidifiers to get the moisture out of the home and and sprayed antimicrobial to disinfect the floors and walls to prevent mold growth. Servicemaster then removed the baseboard to help with the drying of the drywall and to make sure that mold did not grow behind the baseboards. Servicemaster is still working on the remediation of the water damage with the homeowner. After Servicemaster is done with the water damage, Servicemaster's construction department will work with the homeowner to rebuild the home back to its original state before the damage.
Recent Articles
The aftermath of a storm surge can be very detrimental in many ways. Along with the damages it brings in our properties, comes much bigger responsibilities for storm damage restoration. It's a prerequisite that we know how to assess well the damages incurred and the important steps that have to be taken.   Assessing and restoring your…
Customer's Feedback
Just wanted to let you know that our service person, Ernie Torres did a wonderful job. He was professional, polite, knowledgeable and very neat. It was a pleasure working with him. You should be pleased to have him as a representative for your company.
I had a water spill from my washing machine in my home. It was such a scary experience at first. I called Service Master and they got to my house so fast. They cleaned up the whole mess and were so friendly and knowledgeable! Thank you Service Master!!!
Lee County Homeless Coalition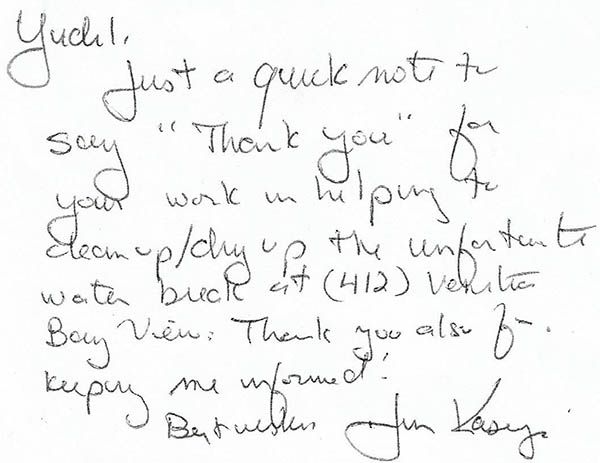 Everyone who worked on my home from ServiceMaster was knowledgeable, polite, efficient and friendly. I don't remember all the names as there were many of them. They were all good at what they did. Kim was always available to coordinate everything and keep things running smoothly. We are very happy with the work that was done. This happened at a very stressful time in my life but the people at ServiceMaster made it bearable.
Thank You.
Dean & Marjorie Ellsworth Trust
ServiceMaster by Wright is a Proud Member of