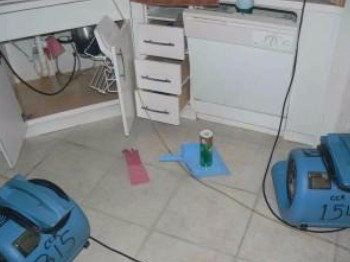 ServiceMaster Restorations received a call from a condo owner in Fort Myers, Florida, for water damage. The cause of the water damage was a sink overflow in the kitchen, which affected the kitchen, hallway and livingroom. ServiceMaster extracted the water from the condo and then started the structural drying. The technicians set up dehumidifiers and air movers thru out the condo to assist in the drying process. Insulation was saturated and needed to be removed and will be replaced at a later time. The the cabinets in the kitchen were damaged by the water and needed to be removed. ServiceMaster removed and disposed of the damaged and the toe kicks and carpeting. Some of the drywall needed to be removed for proper drying and will be replaced at a later time. The technicians applied antimicrobial solution to avoid mold growth. ServiceMaster's construction department is currently working with the home owner to rebuild the damaged areas. They will be replacing all the drywall, baseboards, painting, etc. New cabinets will be installed in the kitchen. They will also be replacing the toe kicks and carpeting.
Recent Articles
A properly painted home will look great and will last for many years if properly maintained. While painting is a time-intensive project, the value added to your home can be immense. A great paint job not only requires attention prior to and during the interior and exterior painting process but also well after it is complete.…
Customer's Feedback
I spilled wine on my couch, guys came right out and got the stain out. Great service and my couch looks brand new again. Thanks guys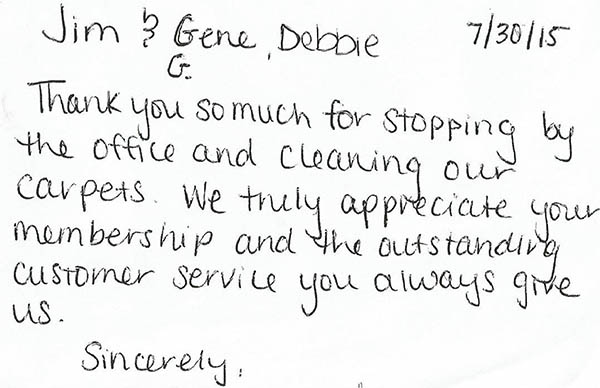 Dear Jerry and Kim,
Diane and I would like to offer our thanks in the assistance you, Jorge, and Katrina extended to us as we work thru water damage claim at our home.
The work done by the entire team was professional, thorough, and fully met or exceeded our expectations. We would highly recommend ServiceMaster by Wright should anyone face the daunting task we did in getting our home back  into better-than-it-was-shape.
Thanks again and please pass this letter along as appropriate.
Respectfully,
Diane and Richard Welch
Over the years, I have had the good fortune to establish and maintain a productive business relationship with Service Master by Wright and many of its staff. Their team is responsive, knowledgeable and quick to address customer concerns. The quality of their workmanship is a rarity in this industry. In short, I'm grateful for the opportunity to work with Service Master by Wright, for whom I have a great deal of respect and can feel confident sending my clients too.
Chris Lovell
Certified NACHI Inspector | Allied Home Inspections Pro, LLC
ServiceMaster by Wright is a Proud Member of