ServiceMaster by Wright received a call from a home owner in Naples, Florida, for water damage. The cause of the water damage was a leak in office and closet by wind driven rain through windows. ServiceMaster extracted the water from the home and then started the structural drying. The technicians set up dehumidifiers and air movers thru out the two rooms to assist in the drying process. Another source was found shortly thereafter, in the bathroom around the toilet. We had to remove base boards and drywall. Some of the drywall needed to be removed for proper drying and will be replaced at a later time. The technicians applied antimicrobial solution to avoid mold growth. ServiceMaster's construction department is currently working with the home owner to rebuild the damaged areas. They will be replacing all the drywall, baseboards, painting, etc. ServiceMaster's carpet department is cleaning the carpets that was in the office at the time of the water damage.
Recent Articles
Are you in dire need to change or clean your office or home carpet? But due to budget constraints, you just opted to tolerate not only the unappealing but the nauseating and foul stains. Worry no more because these carpet problems are not that unpleasant and offensive as you may perceive. These problems are due to wear…
Customer's Feedback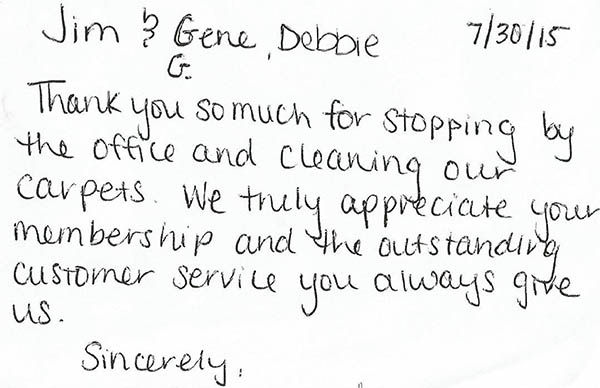 Everyone who worked on my home from ServiceMaster was knowledgeable, polite, efficient and friendly. I don't remember all the names as there were many of them. They were all good at what they did. Kim was always available to coordinate everything and keep things running smoothly. We are very happy with the work that was done. This happened at a very stressful time in my life but the people at ServiceMaster made it bearable.
Thank You.
Dean & Marjorie Ellsworth Trust
Lee County Homeless Coalition
Thank you so much for coming out so quickly to help with my water heater mess. Very professional service and friendly staff.  You guys are the best.
I had a water spill from my washing machine in my home. It was such a scary experience at first. I called Service Master and they got to my house so fast. They cleaned up the whole mess and were so friendly and knowledgeable! Thank you Service Master!!!
ServiceMaster by Wright is a Proud Member of