I thought our meeting with Jonathan, Kim, Diane and you regarding our project was very productive and I believe that the resulting meeting of minds suggests that repair and remodeling should proceed successfully.
On a related subject, I want to recognize the extraordinary efforts of staff members Tony and Melissa. They were very responsive and comforting during the remediation process and, in our opinion, went above and beyond the norm to make me and my wife feel confident about the outcome of the project. They represent Service Master very well.
Everyone who worked on my home from ServiceMaster was knowledgeable, polite, efficient and friendly. I don't remember all the names as there were many of them. They were all good at what they did. Kim was always available to coordinate everything and keep things running smoothly. We are very happy with the work that was done. This happened at a very stressful time in my life but the people at ServiceMaster made it bearable.
Thank You.
Dean & Marjorie Ellsworth Trust
Well.. it has been 3 months since our water damage / mold was discovered, and all in all Service Master has done a great job… Special thanks to Melissa, Kim, Charlie and Michael… they were most helpful in so many ways making a horrible situation become OK again. Melissa helped me when it was a devastating blow to see what all we had lost… and she helped me off the cement when I fell; Kim who helped my friend Sue hang UMPTEEN golf pictures and talked me into many things I wasn't sure of… she did a great job and we are happy; Charlie who promised me someone would be in our condo every day working… and he kept that promise; and Michael who did so many odd jobs and helped out with many, many things and was so pleasant to have in our home….
Lee County Homeless Coalition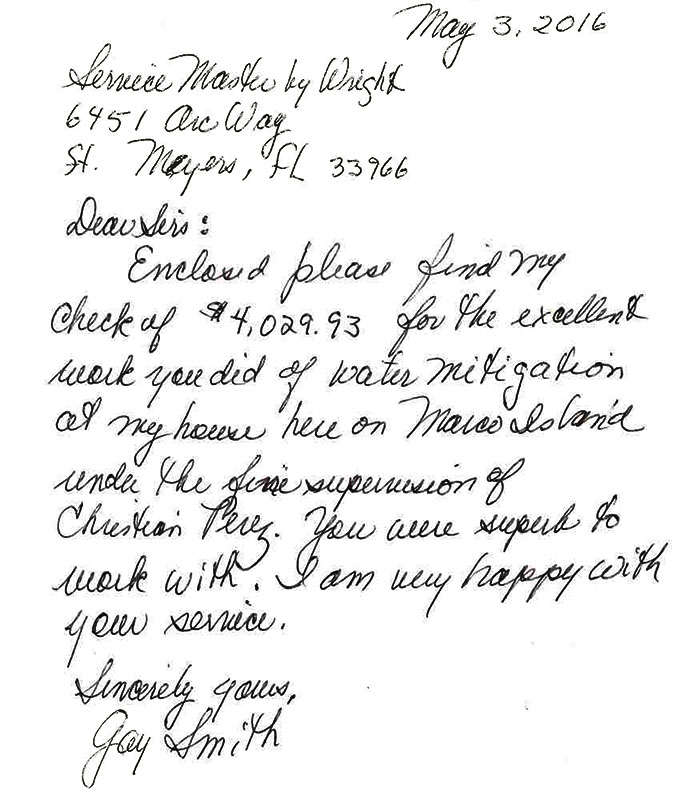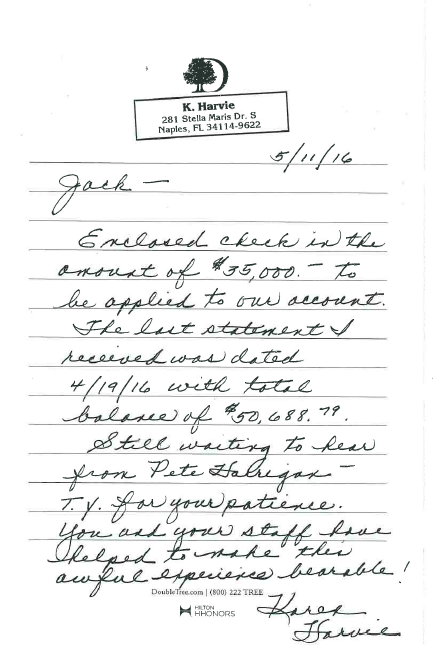 Over the years, I have had the good fortune to establish and maintain a productive business relationship with Service Master by Wright and many of its staff. Their team is responsive, knowledgeable and quick to address customer concerns. The quality of their workmanship is a rarity in this industry. In short, I'm grateful for the opportunity to work with Service Master by Wright, for whom I have a great deal of respect and can feel confident sending my clients too.
Chris Lovell
Certified NACHI Inspector | Allied Home Inspections Pro, LLC