ServiceMaster Restorations received a call from a home owner in Fort Myers Beach, Florida, for water damage. The cause of the water damage was a broken pipe in the attic above the bathroom, which affected multiple rooms of the house. ServiceMaster extracted the water from the home and then started the structural drying. The technicians set up dehumidifiers and air movers thru out the home to assist in the drying process. Insulation was saturated and needed to be removed and will be replaced at a later time. The vanities in both bathrooms and the cabinets in the kitchen were damaged by the water and needed to be removed. ServiceMaster removed and disposed of the hardwood floor that was damaged and the toe kicks. Some of the drywall needed to be removed for proper drying and will be replaced at a later time. The technicians applied antimicrobial solution to avoid mold growth. ServiceMaster's construction department is currently working with the home owner to rebuild the damaged areas. They will be replacing all the drywall, baseboards, painting, etc. New vanities and cabinets will be installed in the bathrooms and kitchen. They will also be replacing the hardwood floor.
Recent Articles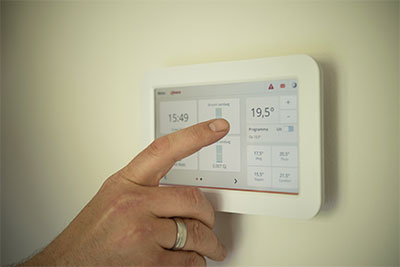 It's no news that the summer season is not yet over in Southwest Florida.  Florida has been known as the summer capital of the United States.   However, it is also known as a place where hurricanes visit due to its geographical location. Those who are heading back to the north will leave their home…
Customer's Feedback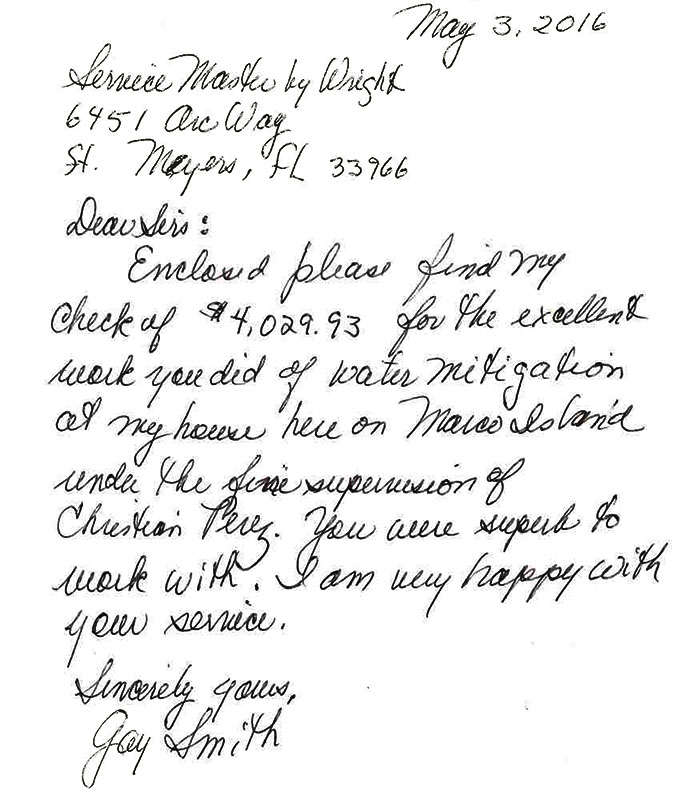 I had suspicion of mold and contacted Service Master by Wright. They came in and discovered mold, gave an estimate and did a great job cleaning. They even had it retested after to ensure it was gone. No more mold issues! Thank you! Would refer to anyone concerned about mold. Very professional!
Everyone who worked on my home from ServiceMaster was knowledgeable, polite, efficient and friendly. I don't remember all the names as there were many of them. They were all good at what they did. Kim was always available to coordinate everything and keep things running smoothly. We are very happy with the work that was done. This happened at a very stressful time in my life but the people at ServiceMaster made it bearable.
Thank You.
Dean & Marjorie Ellsworth Trust
I spilled wine on my couch, guys came right out and got the stain out. Great service and my couch looks brand new again. Thanks guys
ServiceMaster by Wright is a Proud Member of