ServiceMaster by Wright received a call from a home owner in Fort Myers Beach, Florida, for water damage. The cause of the water damage was a broken pipe in the attic above the bathroom, which affected multiple rooms of the house. ServiceMaster extracted the water from the home and then started the structural drying. The technicians set up dehumidifiers and air movers thru out the home to assist in the drying process. Insulation was saturated and needed to be removed and will be replaced at a later time. The vanities in both bathrooms and the cabinets in the kitchen were damaged by the water and needed to be removed. ServiceMaster removed and disposed of the hardwood floor that was damaged and the toe kicks. Some of the drywall needed to be removed for proper drying and will be replaced at a later time. The technicians applied antimicrobial solution to avoid mold growth. ServiceMaster's construction department is currently working with the home owner to rebuild the damaged areas. They will be replacing all the drywall, baseboards, painting, etc. New vanities and cabinets will be installed in the bathrooms and kitchen. They will also be replacing the hardwood floor.
Recent Articles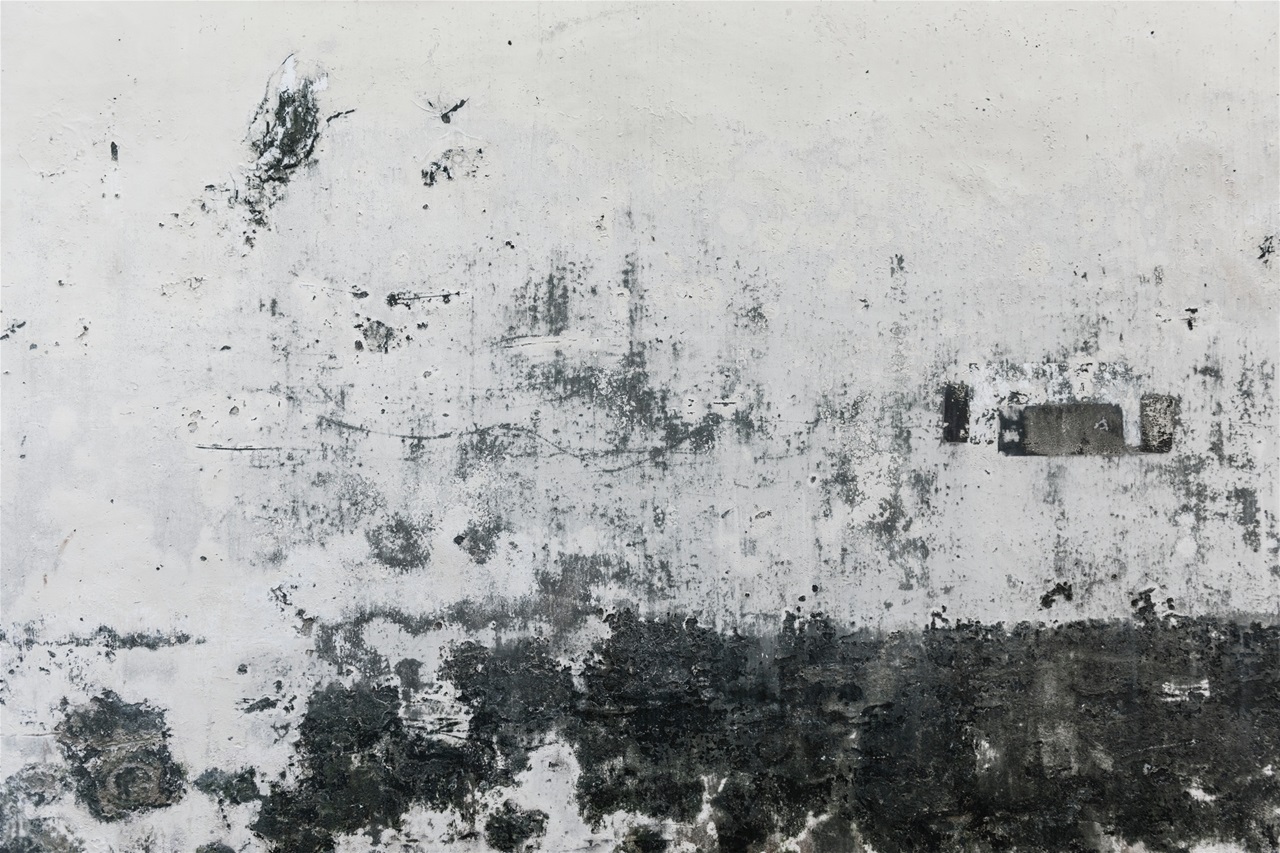 Extensive water damage after major hurricanes and floods increases the likelihood of mold contamination in buildings.  The recommendations assume that, in the aftermath of major hurricanes or floods, buildings wet for  more or less 48 hours will generally support visible and extensive mold growth and should be re-mediated, and excessive exposure to mold-contaminated materials can cause adverse…
Customer's Feedback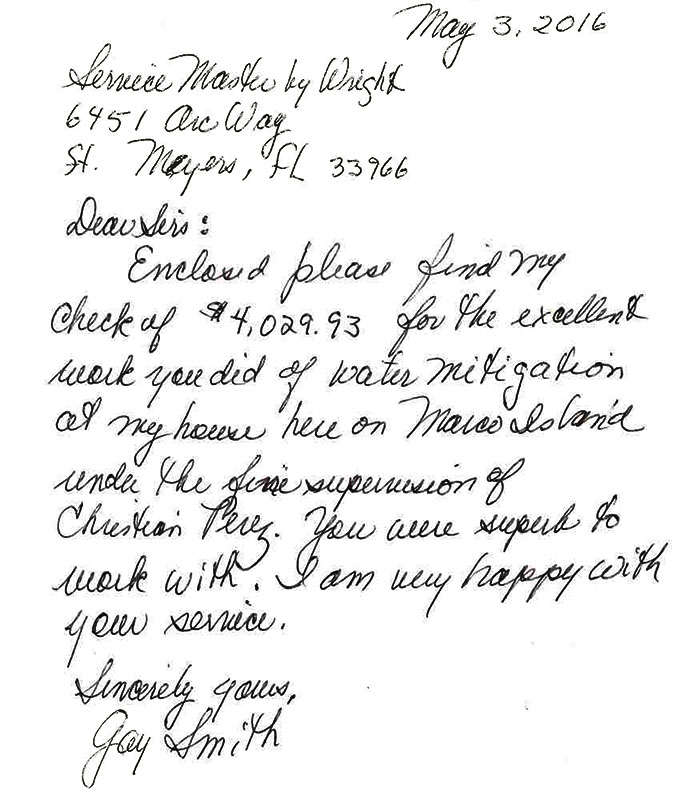 Dear Jerry and Kim,
Diane and I would like to offer our thanks in the assistance you, Jorge, and Katrina extended to us as we work thru water damage claim at our home.
The work done by the entire team was professional, thorough, and fully met or exceeded our expectations. We would highly recommend ServiceMaster by Wright should anyone face the daunting task we did in getting our home back  into better-than-it-was-shape.
Thanks again and please pass this letter along as appropriate.
Respectfully,
Diane and Richard Welch
I thought our meeting with Jonathan, Kim, Diane and you regarding our project was very productive and I believe that the resulting meeting of minds suggests that repair and remodeling should proceed successfully.
On a related subject, I want to recognize the extraordinary efforts of staff members Tony and Melissa. They were very responsive and comforting during the remediation process and, in our opinion, went above and beyond the norm to make me and my wife feel confident about the outcome of the project. They represent Service Master very well.
Lee County Homeless Coalition
ServiceMaster by Wright is a Proud Member of